Which sports are better to do
Should children only do one or more sports?
The American Academy of Pediatrics recommends that children aged 6 to 16 years old should exercise at least 4 hours a day outdoors.
In reality, parents register their children with a single sport, which they usually do twice a week and have an additional game day on the weekend. On the other 4 days after school, the children sit on the computer and cell phone. The reason given by the parents: Children have no time because their "program" is so full. Is it really because of the lack of time or the lack of motivation on the part of the parents to organize the children's leisure time?
On the other hand, ambitious parents enroll their children in a single sport and expect great performance. But how useful is a one-sided education for the children in terms of sporting development? Does the piano player principle apply here: the more you play the piano, the better you get?
Make sports as broad as possible in childhood
Children can greatly benefit from practicing a wide range of sports, says Mathieu Belanger of Sherbrooke University. He also emphasizes: "By practicing multiple sports in childhood, a broader range of skills and abilities is developed" (Gallant et al. 2017).
In a US study, 756 children between 10 and 11 years of age were included in the sample. They had to fill out a questionnaire every 3 months for 5 years. The aim was to find out which sports were practiced in the past 3 months.
It found that children who did many and different sports at the start of the study were 55 percent more likely to continue doing sports 5 years later. This group was compared with children who either had no experience in sports or who had specialized in a particular sport at an early stage.
Children who have practiced a single sport twice a week between the ages of 6 and 13 lose their interest in the sport within these years. The problem often arises here that the children do not dare to tell their ambitious parents that they are not interested in their sport. The sport becomes too competitive, the focus is on success and not on fun. It can also look different if the sport is meanwhile uninteresting for the child.
At the latest in late puberty there is a rebellion. The adolescent has no alternative sports and ultimately stops doing sports altogether.
Parents should plan for their children to exercise for the long term
So the consequence is: The best way to get a child to play sport over the long term is to plan well in advance as a parent. At least that was the recommendation of the study mentioned above, which supports the thesis: If a person tried a wide range of sports in their childhood (5-9 years), then in the future, as adolescents and adults, there will be better access to Have sports world. Parents should establish pressure-free and stress-free communication with their children, so that children can, at best, express themselves on more serious issues, such as attitudes towards sport, before they reach puberty.
display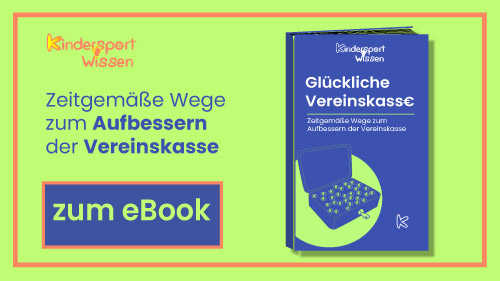 If a child moves in a very narrow, sporty and highly competitive environment at an early age, there is also the risk that the child will feel weakened in everyday life or very stressed by external pressure (Brenner et al., 2019).
What problems will arise if the child only does one sport?
In competitive sports, children speak of early specialization. This is characterized by intensive, regular (up to 5 times a week!) And targeted training of a sport throughout the year - before puberty occurs. So you cannot speak of a specialization if you only train twice a week.
Frequent problems with early specialization are overload, oversaturation. The same muscle groups are addressed again and again, which means that others are severely neglected - the risk of injury increases if no compensatory training is offered.
In addition, elementary coordinative skills are neglected, which is why the range of movement patterns becomes smaller - this does not affect the athlete in the short term, but in the longer term it can lead to deficits (poorer trainability / more difficult learning of new forms of movement).

When do you specialize?
But when are children allowed to specialize in a sport if they want to achieve top performance? Jayanthi et al. (2019), a specialization from the age of 12 makes perfect sense.
Other study results suggest that late (from puberty) specialization leads to more successful peak performance as an adult (Moesch et al., 2011).
It may sound like a paradox, but the fact is that participants in the Olympic Games and other top athletes played several sports in their childhood. World-famous sports icons such as Michael Jordan and Usain Bolt also regularly practiced several sports in their childhood (list of multi-sport athletes).
Children can have fun in intensive training phases, but parents should be careful here. You and especially trainers must recognize signs of exhaustion and react accordingly (offer longer regeneration phases, etc.). This can be noticeable in the child, for example, through sleep disorders, a weakened immune system, but also through mood swings.
Offer complementary sports
Even if the child has the desire to practice only one particular sport, parents should offer the child other, complementary sports. These complementary sports serve as a balance for the child's soul and body. For the soul, so that the child can come out of a monotony or a performance-oriented environment.
For the body because the one-sided stress can be easily supplemented by other sports. But also because other sports promote certain coordinative skills that may be useful in the main sport to minimize the risk of injury or learn a new skill, for example.
If you liked our contribution, we look forward to a small donation (€ 2.50). This is how you support us with ongoing server costs.
The donation is made through the service Paypal . You can find more information about PayPal in our privacy policy.