What are the best projects from eee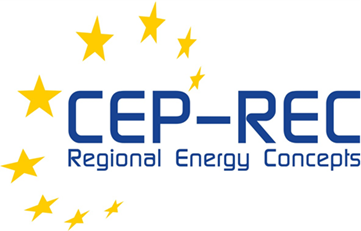 Successful conclusion of the EU initiative on the subject of "Advantages of regional energy concepts" - final conference on November 6, 2014 in Munich. The European Center for Renewable Energy Güssing has been involved in countless European projects since it was founded in 1996. We are currently working on 7 transnational cooperation projects with around 70 partner organizations from all over Europe.
CEP-REC - is the official name of a transnational project with partners from eight countries, including the European Center for Renewable Energy Güssing. The introduction of regional energy concepts was the focus of the transnational cooperation. The EEE was able to pass on its experience in the development of energy concepts and incorporate this into the development of various tools as a work package manager. On November 6, 2014, a final conference took place in Munich, which was also attended by representatives of the European Center for Renewable Energy Güssing
In the 3-year project period, energy balances were drawn up for southern Burgenland, energy potentials were assessed and future scenarios were developed. In the course of the conference in Munich, the representatives of the EEE and other partner regions presented some highlights of the regional energy concepts, experiences with regional energy balances and selected best practice projects and presented them to the public. In addition, the winners of the project-internal competition of the energy regions were honored. For the southern Burgenland, the municipality of Strem was represented here with its countless initiatives in the renewable energy sector by Mayor Bernhard Deutsch.
Further information can also be found on the CEP-REC website
Subscribe to the CEP-REC newsletter