What is LTE or 4G?
The most important facts, advice and offers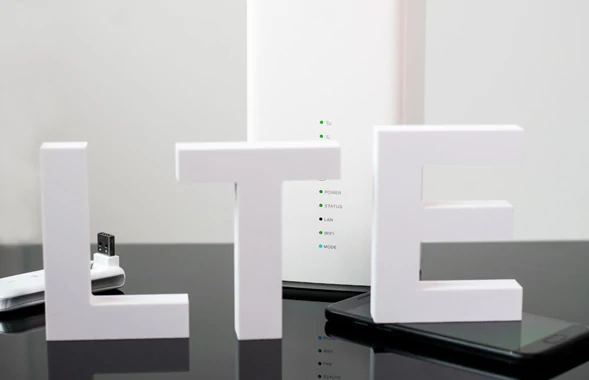 "
LTE
"means as an abbreviation for"
L.
ong
T
erm
E.
volution ". Behind it is the 4th generation of mobile communications - and why should it?
4G
is common as an abbreviation. LTE was introduced in Germany at the end of 2010 and is increasingly establishing itself as a common tariff option for fast internet for smartphone contracts and mobile internet in general. In addition, 4G / LTE is also used for broadband connection in rural areas - practically as a kind of DSL replacement. In contrast to the previous standards 2G and 3G,
LTE has a number of advantages
.
The 5 most important advantages of LTE
There are a good dozen advantages of LTE over the previous standards. For you as a consumer, however, there are 5 important facts why your contract should have LTE:


far higher speed -> less waiting times and a better online experience
clear improved mobile telephony (Volte)
more stable connections, also in motion (train / car)
meanwhile higher network coverage/ Availability as 3G
lower power and therefore battery consumption
4G data turbo: How fast is LTE really?
The most obvious and noticeable benefit for you as a consumer is the significantly higher data transfer rate. If you upgrade your mobile phone with the 4G turbo, you surf significantly faster! While 3G, i.e. the generation before, usually only offered between 7 - 40 Mbit / s, 100, 150 or even 500 Mbit / s can be achieved with modern LTE networks. This of course depends on the tariff booked and the network expansion on site - the hardware must also be compatible with the various evolutionary stages, as you will find out in the next section.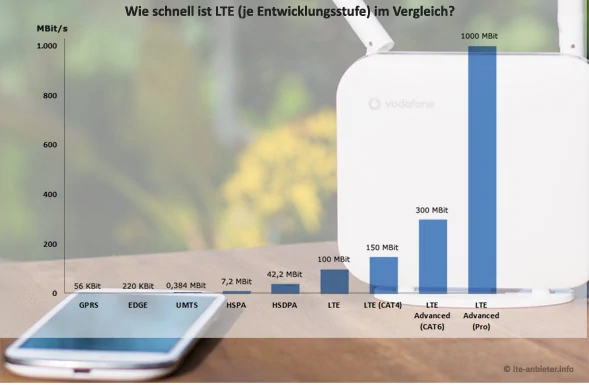 However, the graphic only shows the technical maximum data rates. In everyday life, LTE is usually much slower. The network tests of the last few years show an average speed of 50-100 Mbit net. The causes are numerous factors, such as the load and distance to the current radio cell, the reception quality and of course the hardware of the recipient (user).


There is no such thing as "that" LTE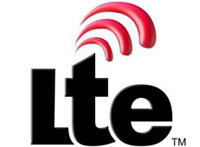 official LTE logo
The last letter in "LTE" stands for "evolution", and not without reason. There is no such thing as "the" LTE as a static, immovable standard. Rather, it is constantly being developed and improved. Device manufacturers mark these levels (to put it simply) by specifying so-called hardware categories. While the
category
3 still enabled data rates of up to 100 Mbit, devices in category 6 (CAT6) already manage up to 300 Mbit. The latter even has an extra attribute in its name, namely "Advanced". After all, this speed corresponds to 6 times that of a very fast VDSL connection at home! And the development will not end in 2021 either, as the trend towards 4.5G and 5G shows. Up to 1,000 Mbit / s could soon be possible in almost all cities. You can read more about speed and LTE here in our special.
Do I already have LTE?
That wouldn't be so unlikely! Most providers have switched to allowing old existing customers to use it at no additional cost or to open the LTE network to everyone from the outset. The easiest way to see this is on a smartphone. "4G" or "LTE" will appear in the top right of the toolbar when a mobile data connection is established. If an "H" or "3G" appears there, either the tariff is not yet LTE-capable, the cell phone (older models) does not yet support the technology, or you are in a region without 4G expansion. " more on this


Do I even need LTE?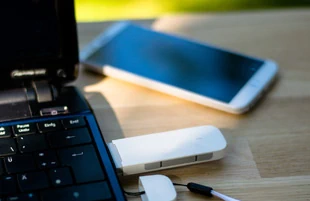 We are often asked this question. The answer is "Jain". It depends on whether the speed advantage that 4G offers is important to you and whether you are willing to pay a little more for it. All LTE tariffs still have the nimbus of being expensive, which was true in the early years, but is de facto wrong today. Because
today LTE also dominates the low-cost and prepaid segment
. With a few exceptions without LTE, all discounters offer the 4th wireless standard at fair prices. Allnet flat rates are sometimes available for less than 10 euros. There are also advantages in terms of telephony. Telephoning in the 4G network has finally been gradually introduced since 2015 - the so-called VoLTE (Voice over LTE). This is accompanied, among other things, by a significantly better voice quality.
DSL replacement for the home
LTE has played another very important role since 2011 - namely as a kind of gap filler for regions, where there is still no fast DSL. Some mobile phone companies therefore also offer stationary LTE, i.e. for use at home. At first glance, the offers and the structure do not differ from the DSL models. You need a router, you can connect your phones and make cheap flat-rate calls. Unfortunately, only the limitation in data volume does not make many LTE solutions a completely equivalent replacement. Because the full speed power is often only available for a certain volume contingent per month. But: With the so-called hybrid Internet, Deutsche Telekom offers an interesting alternative - without any limitations. You will find another exception with the new my Home tariffs O2.


Availability in Germany and worldwide
LTE is rapidly gaining ground worldwide. And in Germany, too, the network of providers together already covers around 95-98 percent of the area. By the end of 2020, coverage should even be almost nationwide. Here you can find out more about LTE availability and the current state of affairs.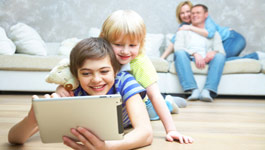 DSL alternative for at home
There is still no fast (V) DSL in your region? Thanks to LTE, everyone in Germany can now surf at high speed at a low price. Partly even without volume limitation! Find out here what is already possible and how high the costs are.

Advice: Internet via LTE for the home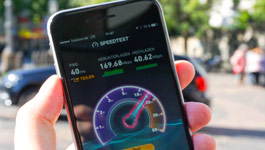 More speed on the smartphone
Surf the web quickly not only within your own four walls, but also on the go with fiber optic speed on your smartphone! With LTE you switch on the data turbo up to 1000 Mbit. Inexpensive flat rate tariffs are already available for < 10="" euro="" im="">

Compare smartphone flats with LTE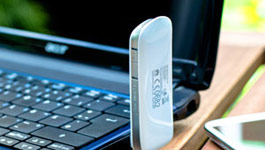 Surf faster on the go
4G enables nationwide access to high-speed internet. With the right device, you can "simply take your WLAN with you". We show what options there are. A tariff overview also helps you choose the ideal offer.

LTE internet tariffs for on the go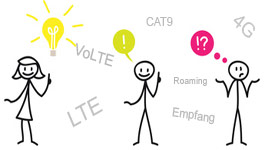 Important advice for LTE customers
Our mobile communications editorial team offers you useful advice and tools for the most important everyday questions about LTE. For beginners as well as professionals. Get information now and get more out of the LTE connection!

Overview of advice and help
4G to 5G: the most important differences
In 2019, LTE radio technology was already around 9 years old - time for a successor! Actually not planned until 2020, the introduction of 5G in this country took place in the summer of 2019. In contrast to LTE, 5G will again offer significantly higher transmission rates. It could one day be around 10,000-20,000 Mbit [1]. The first 5G tariffs are actually still in the lower gigabit range or a few hundred Mbit.

But industry is also expecting enormous opportunities from autonomous driving and intelligent factories to "smart" cities. In contrast to LTE, however, far more radio stations are required for 5G, since frequencies are to be used above all that are in the spectrum above those of today's LTE standard. That means a denser and therefore more expensive network and, of course, new hardware for end customers. After all, the power consumption with 5G should continue to decrease and the mobility properties further improve.


Our conclusion on LTE / 4G
LTE on the cell phone is certainly not a must, but it increases surfing comfort noticeably. Already because of the significantly lower latency (ping). Sometimes you have to pay a small extra fee for 4G, but usually the data turbo is already included. This overview shows who already offers LTE and which network is behind it. For regions with precarious broadband expansion, however, the technology is a worthwhile option for more surfing comfort at home.

If you have any questions about this topic, of any kind, just visit our LTE forum. Here you can find help for all problems and ambiguities.
All information and tariffs on this website are to the best of our knowledge and according to
careful research. However, we do not give any guarantee for correctness and completeness! © LTE-Anbieter.info
Yes, this website also uses cookies. Everything about data protection
✖