Why don't I feel like cooking
Don't feel like cooking
ADVERTISING
Those who are haphazard often reach for pasta.
How frustrating: when you enjoy eating but fail to prepare
If you want to eat healthily, you can cook yourself. This is the credo of pretty much every nutritional guide that I have got my hands on. In other words: Don't eat anything processed! The last advisor even advised against drinking juice. Eat an apple and drink water with it. As if it were even nearly as tasty as a nice cool apple spritzer.
I've actually always liked processed foods, after all, they replace all sorts of work steps that you would otherwise have to do yourself. After reading quite a few nutritional guides, however, the consumption of these "bad" foods is always accompanied by a guilty conscience.
That's why I've switched to cooking every now and then. However, I don't cook well. Neither I nor my family like it. Even figuring out what to cook is a challenge that I regularly fail. I hate to cook. I like to eat so much.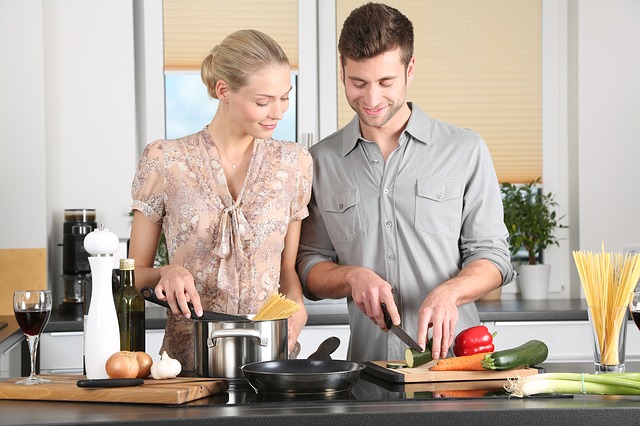 For some it is the best hobby in the world, for others it is just a nuisance: cooking.
If you enter "no desire to cook" in the Google search, the search result will show you lots of recipe websites that want to motivate you to cook. They actually expect something more original, for example delivery services or cooks who specialize in coming to your home to prepare a delicious meal for you.
At most, the similar search queries are original: no desire to cook but hungry or What can I cook with what I have in the fridge (How the heck should Google know what you've got in the fridge?).
In any case, one thing is certain: once you are hungry, you can no longer have a clear thought. In this respect, you have to worry your head first about how the food preparation could be designed if you actually don't feel like cooking. Here is the result of my thought experiment:
No-want-to-cook-but-hungry-ways-out
Cold cuisine (cheese bread)
For example, order food online with Foodora and have it delivered
to eat out
Frozen meals
Cook without effort, for example scrambled or fried eggs, bockwurst / Wiener, waffles (if you have a waffle iron), pesto noodles, oven cheese, canned soups, semolina, etc. Children's dishes (porridge, cornflakes, ...), cold bowl
Provision and take out a subscription to a Kochbox provider (groceries + recipe will be delivered together)
Take turns cooking with someone who is just like you
If you do "really" cook, then enough so that you can freeze the leftovers - for bad times
Invest in a sandwich maker (yes, they still exist)
In the city it is easier to have a varied diet without cooking
Before we ended up in the countryside, we often went out to eat. That was feasible because there were countless restaurants in our part of town, including many really cheap ones. Thai and Vietnamese were our favorites, very tasty despite the high proportion of vegetables. And definitely super healthy!
I couldn't even have this meal delivered here. There are a few restaurants in the area, but very few bring the meal to the customer. Which is a shame, because like me there are certainly many here. As you get older, the need to be cooked for becomes even greater. Even people who do not yet need care may want to order their food to be delivered to their home.
Some old people are already moving with the times: my husband's grandmother, for example, bought a laptop a few years ago and had her son explain the Internet to her. Since then, the 90-year-old has not only had a Facebook account, but has also ordered everything she needs online. This also includes food. After all, she is reluctant to leave her apartment. Delivery services make it possible for them to get along without outside help. However, she lives in a big city.
LG Anne !!!