Why don't more people become neurosurgeons?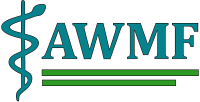 ---
---
28.04.2014 11:24
Surgery for a herniated disc - neurosurgeons warn of patient uncertainty
Medicine - communication Medical communication
Working group of the scientific medical societies
Dresden - The necessity and benefit of interventions on the spine, for example on the intervertebral disc, are questioned again and again. In the run-up to the 65th annual meeting of the German Society for Neurosurgery (DGNC) in Dresden, experts make it clear that conservative therapies for herniated discs are the method of first choice if there are no neurological deficits such as paralysis. However, studies also show that operated patients recover around three times faster than those who did not.
In this context, doctors warn of unnecessary uncertainty among patients: the rate of serious complications is low in both the surgical and the conservative treatment of herniated discs. However, individual advice is important. "The guideline of the DGNC on the herniated disc of the lumbar vertebra provides that conservative treatment approaches are always the first choice," says Professor Dr. med. Bernhard Meyer, Director of the Neurosurgical Clinic of the Technical University of Munich at the Klinikum rechts der Isar. But sometimes a surgical procedure is essential: "An operation is always indicated in the case of a herniated disc when symptoms of paralysis occur or the bladder or bowel can no longer be controlled," says the neurosurgeon. "In all other cases you can operate, but you don't have to." This decision has to be weighed up individually for each patient.

Unfortunately, many sufferers would feel insecure about the right treatment. "There are two excellent studies on the treatment of herniated discs that have created clear facts and should be decisive when advising patients," says Meyer. In the 2007 SCIATICA study, scientists compared two groups of patients with severe lumbar spine herniation: one group received conservative treatment, the other early surgery. After one year, 95 percent of the patients from both groups were doing comparably well. However, the operated on had recovered faster and were pain-free earlier. The work confirmed the so-called SPORT study, which was published a year earlier: There were hardly any differences between the early and non-operated patients with regard to the state of health after two years. However, the recovery process was quicker for those who had been operated on, and physical functions also improved more quickly.

"Every year five out of 1000 people in industrialized countries suffer a herniated disc," says Professor Meyer. "Painkillers and physiotherapy help for many - but about a third of the patients do not achieve sufficient freedom from pain with these conservative methods in the long term and still have to be operated on." individual patients, emphasizes Meyer.

"In the treatment of herniated discs, irreversible nerve damage is not increased by long-term conservative therapies, nor is the surgical treatment disproportionately risky," says the DGNC expert. According to the SCIATICA and SPORT study, the rate of minor complications is two to four percent. "If you are unsure, you should seek advice from a second doctor," adds Professor Dr. med. Gabriele Schackert, Director of the Clinic for Neurosurgery at the University Hospital Dresden and President of the 65th Annual Meeting of the DGNC.

A herniated disc is usually the result of overload or age-related degradation processes in the intervertebral discs. These are located between the vertebrae as a kind of "shock absorber". If they lose their elasticity, their inner core can bulge outwards and press on the spinal canal or nerve roots. This can cause severe pain or paralysis. The most common herniated disc occurs in the lumbar spine, but it can also occur in any other vertebra.

Literature:
Wilco, C. et al .: Surgery versus Prolonged Conservative Treatment for Sciatica, N Engl J Med 2007; 356: 2245-2256, DOI: 10.1056 / NEJMoa064039,
http://www.nejm.org/doi/full/10.1056/NEJMoa064039

Weinstein, J.N. et al: Surgical vs Nonoperative Treatment for Lumbar Disk Herniation, JAMA, Nov 22, 2006; 296 (20): 2451-2459, DOI: 10.1001 / jama.296.20.2451
http://www.ncbi.nlm.nih.gov/pubmed/17119140

Appointment notice:
Annual meeting of the German Society for Neurosurgery (DGNC)
May 11-14, 2014, ICD - International Congress Center Dresden

Congress press conference
Date: Monday, May 12, 2014, 12.30 p.m. to 1.30 p.m.
Location: ICD - International Congress Center Dresden, seminar room 3-4

Contact for journalists:
Press office
65th Annual Meeting of the German Society for Neurosurgery (DGNC)
Juliane Pfeiffer
P.O. Box 30 11 20
70451 Stuttgart
Tel .: 0711 8931-693
Fax: 0711 8931-167
[email protected]
---
Additional Information:
http://www.nejm.org/doi/full/10.1056/NEJMoa064039
http://www.ncbi.nlm.nih.gov/pubmed/17119140

---
Features of this press release:
Journalists
medicine
supraregional
Research / knowledge transfer
German
---