Can you help me get started with Dreamforce
14 Oct Dreamforce 2014 / Salesforce Analytics Cloud
Home »Posts tagged" Dreamforce "

Warning: printf (): Too few arguments in /www/htdocs/w00f3c65/wp-content/themes/toommorel-lite-132/tag.php on line 11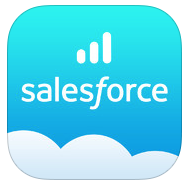 Dreamforce 2014 started yesterday in San Francisco. Dreamforce is the annual Salesforce conference and, with 135,000 registered participants this year, not just a normal IT conference, but a huge event. There are more than 400 partners and exhibitors and over 1400 lectures and sessions. Participation as a Salesforce customer is definitely worthwhile if you want to be inspired by what is possible or just want to deepen current topics for yourself. As a rule, some news regarding the Salesforce platform and its roadmap as well as the Salesforce strategy as a whole are announced at Dreamforce.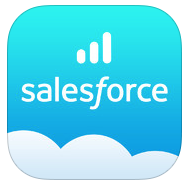 The first big highlight has already been distributed: the new Salesforce Analytics Cloud!
Salesforce wants to enter the growing business intelligence (BI) market with the Analytics Cloud and compete with providers such as Microsoft, SAP, IBM, Oracle or Tableau. According to the Bloomberg article, the Analytics Cloud is based on the technology of EdgeSpring, which was acquired last year, and will be integrated with the RelateIQ solution acquired at the beginning of this year.
The Salesforce Analytics Cloud should be available from next week. Separate licenses are required for this. The iPhone and iPad app "Salesforce Analytics" is already available in the App Store and contains a few examples with which you can experiment without a license. Both visually and in terms of usability, my first impression is definitely very positive and I am excited to see what will be shown in the Dreamforce key note. Personally, I hope that despite the new BI solution, some of the functionalities and technologies will rub off on the standard Salesforce reports and dashboards in the next releases.
The Dreamforce keynote with Marc Benioff will take place today at 10.30 p.m. German time and tomorrow numerous product keynotes. Those who are not there can also follow them from home. Go to the website here.
We are already looking forward to the biggest German Salesforce event next Tuesday - the Cloudforce 2012 in Munich. Around 2000 customers, partners and interested parties are expected.
The Dreamforce 2012 in San Francisco was even more extensive (4 days and around 90,000 participants). Many of you could probably not be there live and even we who were there could only see a very small part of the more than 700 sessions. Many of the sessions were therefore recorded and can be viewed later on YouTube.
The first videos have now been published - in the next few days there will certainly be more and more.
Have fun browsing the Salesforce videos!
This year was my first Dreamforce as an employee of Salesforce and as a sales engineer I was one of the very few Germans who have been able to demonstrate ChatterBox live so far.
As written in this blog post, ChatterBox was let out of the bag a week before Dreamforce and then demonstrated live for all visitors at Dreamforce after the keynote in the Salesforce Campground.
I had a total of 4 assignments of 2 hours each at the Dreamforce booth. I would like to share the questions I have been asked the most here:
What is ChatterBox?
The basic idea is the same as with Dropbox or box: files can be shared with others and you can access your data in your folders on your computer or on mobile devices.
What is the name Chatter doing in ChatterBox?
Chatter is the collaboration platform from Salesforce, which now covers an incredible number of use cases for collaboration (I'll be writing my own blog about this soon).
One of the use cases is exchanging and communicating about documents.
In this way, a set of slides can be posted in a Chatter Feed to create a communication for these slides.
With ChatterBox you can always have these documents with you offline.
Can files be versioned in ChatterBox?
What most customers don't know: files can already be versioned today. Salesforce offers versioning of documents.
The use case is as follows: For example, you publish the current company presentation in a group, discuss it and the owner makes adjustments to the document. Today you have to upload a new version of the document - which unfortunately very few users do. With ChatterBox you simply edit your slide set directly on your computer and when you save the document, the synchronization tool takes over the versioning of the document. Wherever the document has been shared (in groups, on records, in user feeds, etc.) the latest version is immediately available.
When is ChatterBox available?
ChatterBox is currently in the pilot phase. All innovations at Salesforce first go through the pilot phase, then go into beta and then become GA (General Available). It is likely to become publicly available from mid-2013.
What does ChatterBox cost?
Salesforce will make a statement about this when it is published, currently it is completely open whether it will cost anything or what the pricing of the storage space will look like.
Are my ChatterBox documents also available on my mobile device?
The ChatterBox is already part of the ChatterApp on iOS (iPad and iPhone) and will be integrated into all mobile tools.
How do I make sure I don't have all my documents offline and my iPad memory is overflowing?
You can specifically make the documents available offline that you want to keep available on your mobile device.
Does ChatterBox support subfolders?
That should be the case until go-live, the current pilot cannot yet.
Personally, I'm more than excited about ChatterBox. As a big fan of Chatter and the new way of working together in business, an essential aspect has been added: Effective versioning of documents becomes child's play.
I'm very excited to see what the Salesforce developers will publish in the next few months, I'll keep you up to date.
Which questions are you missing? What would you like to know about ChatterBox? I look forward to your comments.
After 4 days full of interesting lectures, product demos, interviews with well-known C-Levels and a lot of supporting program, Dreamforce 2012 is now over again. Many practical examples have shown that the conference topic "Business is Social" is already a reality in many companies and is of great importance. However, numerous visions were also shown of how companies see developments here in the near future.
Salesforce - this has been made very clear and in some cases has already been demonstrated using real scenarios from pilot customers - will not stop here, but will continue to play a pioneering role over the next few years and revolutionize the market with innovative products. Nevertheless, one must of course be aware that one of the Dreamforce's goals is to show visions and to make companies aware of the potential they have when they develop a strategy to implement these things in their specific market environment. With some of the demos shown you will have to wait 1-2 years until they are really available.
So after this week we will return to the real project business and look forward to the next Salesforce release (winter '13), the release notes of which we will certainly be taking a closer look at here soon.
We already had an example of the contrast between possibilities and reality that is still predominant in many companies on the return flight. While Virgin America demonstrated its vision of the modern in-flight system in the keynote, in which passengers send messages to each other with the high-resolution touchscreen and are provided with individual information and personal surprises by the airline via chatters, the in-flight system on our Lufthansa return flight had The system fails and the restart takes 15 minutes because the Windows software is 10 years old and the data from the server is probably loaded at modem speed.
So we like to wait a bit until what we saw at Dreamforce is reality. Companies that are already strategically relying on it and creating the basis with a modern, flexible and innovative business solution such as Salesforce are probably years ahead of others.
The first three days of Dreamforce were full of keynotes and various lectures. On the last day I therefore consciously took the time to walk through the campground and the Cloudexpo.
The campground was apparently very large this time compared to last year. There were booths for all Salesforce products at which various focus topics were shown live by Salesforce employees and questions answered: e.g. Chatter Communities, Chatterbox, Sales Cloud, Work.com, Marketing Cloud, Force.com, SAP integration, Heroku , Data Resistency Option. On the subject of Service Cloud, there was an area where you could look over the shoulder of Salesforce employees as they answer the questions of 90,000 Dreamforce participants via the various service channels offered (Dreamforce chatters, telephone, e-mail , Facebook, Twitter and SMS) came in.
The Cloudexpo offered countless booths from Salesforce partners - consulting partners such as Accenture, Capgemini, Deloitte as well as ISV partners who have products on the AppExchange. In the Salesforce ecosystem there are now really extensive applications that support entire company divisions in a cloud-based manner, e.g. Cloud9 as a data warehouse, FinancialForce for accounting, Kenandy as a cloud ERP based on Force.com, Workday for HR or Less software for supply chain management (SCM ). Of course, smaller companies were also represented with aids and tools for more specific purposes - I was still unfamiliar with, for example, the ShoreTel SMS gateway for the Service Cloud or the Open CTI integration from InGenius.
Last but not least, Marc and I stopped by the Arkus Inc booth and spoke briefly with Justin, one of the two creators of the Cloudfocus Weekly Podcast. We've both been listening to the podcast regularly for several months now and, according to the evaluation graphics shown on the partition, seem to be one of the few fans from Germany.
Today was the big day of the Dreamforce Keynote. In a nutshell, there were no surprises for people actively following Salesforce news. Nevertheless, with the Marketing Cloud, Touch, Identity and Chatterbox, some new areas that were officially launched or announced in the keynote. In addition, of course, there are hundreds of new features that will go live again with the next release but have not been specifically mentioned or shown.
The topic of Social Enterprise was already in focus at the last Dreamforce Keynote. At this Dreamforce you could see from many examples that many customers have already realized their vision of social business or have at least developed a strategy for it.
Before Marc Benioff came on stage, a number of interviews were conducted. Do.com was presented in a short demo and two news items - Do.com for Andorid and Open API for Do.com were announced.
A surprise at the beginning of the keynote was also a short show by the world-famous rapper "MC Hammer".
Business is social
The main topic of the keynote: Business is Social.
The focus is on the following areas:
Connected customers
Connected partners
Connected Employees
Connected Products
Customer success story: GE sh @ re - General Electric is Social
The 6 pillars of the successful social strategy were each illuminated with customer success stories and live demos:
Sell, Service, Market, Collaborate, Work, Innovate.
Sell
Customer success story: Rossignol - Skis (Sell)
Hilery, President of Salesforce, presents the live demo of the Sales Cloud
Sales News:
Salesforce Touch officially available for all mobile devices
Chatter communities for partners - pilot from winter '13
Data.com with social key / identity
Customer Success Story: Charles Schwab - Financial Services (Sell)
service
Customer Success Story: ActiVision - Video Game Publisher (Service)
Fergus Griffin, SVP Product Marketing, presents the live demo for the Service Cloud
34,000 customers already use the Service Cloud
Service News:
Chatter communities for service pilots in winter '13
Sunlight Search searches through Knowledge Articles, Documents, Legacy Information
Facetime integration
Customer success story: yelp (service)
Market
Salesforce Marketing Cloud with Radian6 and BuddyMedia - World's First Unified Social Marketing Suite
Customer Success Story: Commonwealth Bank (Market)
Statement: "By 2017, CMOs will spend more on IT than CIOs." Gardener
Brett Queener, EVP Marketing Cloud presents the live demo of the Marketing Cloud
Marketing News:
Lists, Publish, Engage, Advertise, Measure
Address all social channels
Supported by Chatter
Customer Success Story: Hewlett-Packard (Market)
Customer success story: Men's Warehouse (Market)
Collaboration
Customer Success Story: Virgin America (Collaboration)
Parker Harris, Co-Founder, presents the live collaboration demo
Collaboration News:
Chatter Android Client
Chatter polls
Chatter communities
Chatterbox
Work
Work.com - World's First Social Performance Management App
Customer success story: facebook (work)
John Wookey, EVP Work.com and Social Applications, presents the live demo of Work
Work news:
Goals, feedback, coaching notes, performance, rewards
The new Work.com features are built into Chatter
Amazon gift cards as financial recognition are integrated into Facebook, for example. Workday - a Salesforce partner - is also integrated as an HR system.
Innovate
Customer Success Story: Coca Cola (Innovate)
George Hu, COO, presents the Innovate live demo
Innovation is driven by the Salesforce platform (Force.com, Heroku, Site.com, Database.com, Chatter, AppExchange, Communities, Touch, Identity).
Innovation News:
Salesforce Identity

Single Sign-On for Cloud and Mobile Apps
Trusted: Centralize Access Management and Provisioning
Social Easily exchange Chatter Data
Standards-based: SAML 1.1% 2.0, OAuth, OPenID Connect & SCIM

Force.com canvas

Easily integrate Java and .NET apps into Force.com

Heroku Enterprise for Java

Full Stack Java, Heroku Runtime, Native Java Tools, Enterprise Support

Salesforce Touch as a new interface for mobile devices

Write Once, Deploy Anywhere
HTML5, native, hybrid
Trusted Security and Sharing
Salesforce Identity Demo:
Single sign-on for all company applications
Identity Connectors can be used in Visual Workflow
"Login with Salesforce" buttons for logins in business apps similar to "Login with Facebook" in a private environment
The customer videos played on the big screen as well as live interviews with CEOs, CIOs and CMOs clearly illustrated the visions of the individual companies and underlined the main message of the keynote: Business is Social!
The first day at Dreamforce passed quickly and, in addition to the first sessions, also offered the opportunity to get an overview. Here are some of my impressions:
With 90,000 registered participants now, it is definitely the biggest business event I have ever attended. There are practically only people with a Salesforce badge in the whole neighborhood. The event is spread over several buildings, but they can still be reached quickly on foot - shuttle buses are available for a few other locations.
The registration went extremely smoothly. Although I was there at 8.30 a.m. there was no waiting time - register with your name / email or alternatively with the QR code sent beforehand and the ID is ready, with a photo if you wish.
At all entrances and important nodes there are contact persons for questions - recognizable by the nice t-shirts "You've got questions?" I got answers! "
For the first time, the Dreamforce Plaza - a green space between the two buildings to sit comfortably in the sun. There is - as in some other places - also live music. Otherwise, DJs are also waiting in the entrance halls to get the participants in the mood.
Spread across the various buildings there is a developer zone with numerous stands for trying out the latest technologies, a community area for exchanging ideas with partners, the Salesforce Campground with live demos of the various Salesforce products and the Cloud Expo in which numerous partners are present Present products and services available on the AppExchange.
Also interesting: the service concept is lived live using the Dreamforce example.In the Dreamforce Social Media Command Center, you can watch Salesforce employees monitor the web (Facebook, Twitter, blogs) with regard to topics related to Dreamforce using Radian6. The contributions are analyzed, classified and presented graphically (number of mentions, channels, gender, most important keywords, ...). In addition, they are manually qualified (1 = answer immediately, 2 = answer later, 3 = no reaction) and category 1 posts are forwarded directly to the Dreamforce support team. You can also look over the shoulders of the Dreamforce Support Team in the campground. Incoming questions from participants are answered centrally there. It does not matter whether these are received via email, web chat, Facebook or Twitter.
The first keynotes were specially designed for partners / ISVs - more on this in the next article. In any case, the keynote speech by Marc Benioff on Wednesday morning is eagerly awaited, because until the big innovations have been officially announced, they cannot really be shown in demos and sessions.
To be live at Dreamforce on site seems - from what I've heard so far - to be a lasting experience. If you can't be there yourself and still want to hear the most important Salesforce news live, you basically have two options:
Check back here on our cloud blog regularly Tuesday to Friday next week.
Stay up late on Wednesday and Thursday evenings and watch Dreamforce live.
In addition to the keynote with Marc Benioff on Wednesday, various product keynotes will also be broadcast on Thursday for the first time this year (Sales Cloud Keynote, Service Cloud Keynote, Salesforce Platform Keynote, Marketing Cloud Keynote).
Next week is the big Salesforce event - Dreamforce 2012 in San Francisco. I'm going to California on Wednesday and I'm looking forward to my first face-to-face workshop with a customer for whom we have been carrying out a large Salesforce integration project (connection of Salesforce to ABAS and Expandable ERP) for several weeks. During the Dreamforce Marc will also be there and we hope to be able to offer some live contributions from the Dreamforce.
With over 750 topic-specific sessions, a large partner exhibitor area and a large number of supporting programs, creating a personal agenda is not exactly easy. In addition to the general and product-specific keynotes, I will focus in particular on the Service Cloud topics, but there are also a few other sessions that I found interesting (e.g. Visual Workflow, Site.com).
So if you want to get a brief overview of various Dreamforce sessions and other personal impressions in German, we strongly recommend that you stop by here regularly over the next few days or subscribe to one of the following channels:
Facebook: https://www.facebook.com/cloudblogger
Twitter: https://twitter.com/diecloudblogger/
RSS: http://www.cloudblogger.de/?feed=rss2
If you want to meet the CloudBlogger personally on site at Dreamforce, you are of course welcome to contact us.
Under the motto "Touch the Social Enterprise", from 18.-21. September 2012 the Dreamforce 2012 (DF12) took place in San Francisco. Dreamforce is the largest Salesforce event and at the same time probably the largest cloud computing conference worldwide. It is now taking place for the 10th time - last year there were over 40,000 participants.
At this year's Dreamforce there are over 650 breakout sessions on a wide variety of topics (cloud computing, social enterprise, Salesforce products, functions, technologies and best practices). More than 350 cloud computing companies are exhibiting at the Cloud Expo. Dedicated training courses are offered in the run-up to the conference and certification exams can be taken at a discount. Another highlight is definitely the Dreamforce Gala, at which, as usual, a world-class band will perform - this year the Red Hot Chili Peppers (2011 Metallica, 2010 Stevie Wonder) - I'm looking forward to it 😉
Here is the agenda in detail:
Tuesday:
- Community keynote
- Foundation kickoff
- Partner Keynote
- Breaktout Sessions, Cloud Expo (all day)
- Welcome reception
Wednesday:
- Social Enterprise Keynote with Marc Benioff
- Sir Richard Branson
- Breaktout Sessions, Cloud Expo (all day)
- Dreamforce Gala - Red Hot Chili Peppers
Thursday:
- Keynote General Colin Powell & Jeff Immelt (CEO GE)
- Developer keynote
- Product keynotes
- Breaktout Sessions, Cloud Expo (all day)
Friday:
- Tony Robbins (Author, Entrepreneur)
- Breaktout Sessions, Cloud Expo (all day)
Detailed schedules and registration options for the breakout sessions are available at www.dreamforce.com.
We will both be there and look forward to networking and new impressions of everything to do with Salesforce. Of course we will keep you up to date on Dreamforce 2012 here.