What do you mean by continuing education
Media training
What training courses are there?
The training courses offered are of course just as large as the media area. As with studies, there are different training courses for the different sub-areas: From design to journalism to video editing and audio production, there are countless training courses from which you can choose which one interests you most or which suits your career. In our Training database you will find providers from a wide variety of specialist areas.
Whether part-time or full-time training, distance learning or face-to-face teaching - you are free to choose which media training form is right for you.
Which content is dealt with in your media training course depends, of course, on the area you choose and cannot be generalized that easily. However, business management content is standard in most training courses, as business skills are required for many different areas.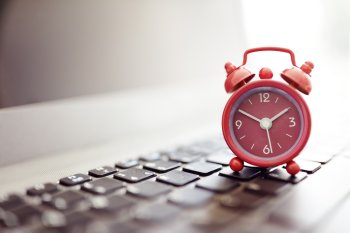 Just like the content, the duration can also vary. From seminars that only last a few days to advanced training courses that are almost like training and therefore last a year or several years, there is everything.
In the two to three-day seminars you should be aware that they are either very specialized topics and that they will only help you professionally to a limited extent. If you really want to advance, you should opt for a longer further education and also pay attention to the form in which the further education is offered: full-time or part-time? Because if you are at work, that naturally makes a crucial difference.
In our Training database We have researched a large number of training courses for you so that you can start your research right away.
To the database
Finding the right provider in the great flood of media advanced training can take some time. And especially in the further training sector, one often hears stories from work colleagues or the like who have had bad experiences because they have attended further training and the certificate was not recognized by their employer afterwards or only superficial content was conveyed.
If you have decided on further training in terms of content, you should pay attention to a few points with the provider. In this way you minimize the risk of throwing a lot of time and money out the window.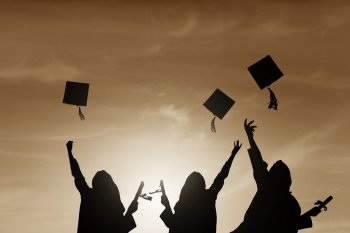 Sometimes you can already tell from the graduation whether the further training is trustworthy. If you complete your training with an IHK certificate, you are definitely on the safe side. Because the certificates of the Chamber of Commerce and Industry (IHK) are state recognized and are highly valued by employers, as the quality of the teaching is well known.
With an IHK certificate you are definitely playing it safe. But not every qualification is from the Chamber of Industry and Commerce, but other certificates can also be reputable. However, these are not always recognizable at first glance, so you should always find out more about the provider
Another factor that can indicate serious training is the seal. The ZFU seal for example, is awarded by the State Central Agency for Distance Learning (ZFU), which checks the quality of further training. Media advanced training courses with the ZFU seal are not officially recognized, but the seal contains a certain quality that is officially recognized.
So if you decide on further training with the ZFU seal, you can be pretty sure that the quality will be guaranteed and that your employer will recognize the further training.
These are two characteristics that you can use to quickly identify whether it is serious training. If the further training you are interested in cannot show both, you can check other points to see whether you can trust the provider.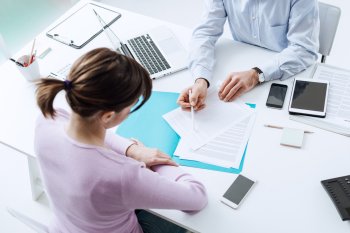 The provider gives contact details or a contact person and the information is easy to find.
In addition, the information on further training can be found quickly and easily - and above all in detail. If you don't have anything to hide, you can already give detailed information on the process, the respective content and the dates on the website. So if you already feel well informed while researching, that's a good sign.
Because if you have a lot of questions before you register, the answers of which you have to laboriously find yourself, there is a good chance that it will continue during the training.
Transparent costs & payment
While doing your research, you should know how much the training will cost you. Sometimes the employer also pays part of the costs or the total amount. Of course, you have to know the final price for this. Some providers work with approximate information or do not state whether there are additional costs (for example for the final examination or registration). If the provider withholds this information, there may be other aspects that he withholds.
It is the same with payment. The payment formalities and financing models should be formulated in a clearly understandable manner.
As with the previous point: The information - whether about the content and procedure or the costs - should be complete and easy to find!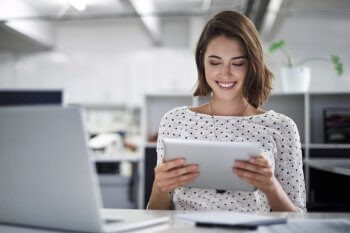 Serious providers offer you the opportunity to get a taste of the training (usually four weeks) before you make a final decision. Because further training is time-consuming and costly and if you are not quite sure whether you can combine the course with your private and professional life and whether the further training you have chosen is the right one, you should test it first.
Find further training
Find your media training now!
to the database
Another tip: get testimonials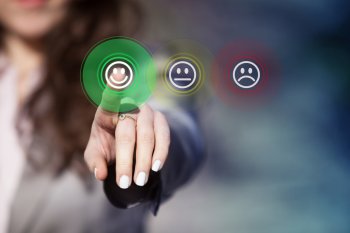 It is certainly helpful to exchange ideas with graduates or current participants in the training. They can answer your questions and give you tips on whether they have had negative experiences. Either you look for graduates on the Internet, ask around among friends and acquaintances or find out from the provider whether they might be able to establish contact.
Alternative to further training
If you've looked around for further training but haven't found the right one yet, a degree might be the right choice: a part-time degree. Because in addition to the classic full-time study, which most of them start shortly after graduating from school, there are of course also distance learning and part-time study programs. This means that work and studies can also be brought under one roof.
If this variant is suitable for you, you will find detailed information in our section on part-time studies.